The Only Crime Scene Cleaner
Run by a Former Crime Scene Investigator (CSI)
The Biohazard Remediation Company That Cares
9 Reasons to Choose Crime Scene Recovery for Biohazard Remediation
Rapid Response:

Crime Scene Recovery guarantees a response time of 24 hours or less to any biohazard remediation scene in our service area. Plus, you'll never reach an answering service or call center.

100% Satisfaction Guaranteed:

All biohazard remediation services are handled in house and never subcontracted other providers. We guarantee our trauma cleaning services. And we stand by our promise to keep you, your property, and your community safe from potentially dangerous biohazards.

Privacy:

Crime Scene Recovery values your trust and honors your privacy. We take your privacy seriously and train our staff to treat you and your property with care, discretion, and professionalism. If you have preferences or special instructions regarding property access, parking, or other personal safety and privacy concerns, please let us know. We help you, your family, and your business recover.

Licensed, Insured, and Bonded:

Crime Scene Recovery carries all licensing and mandatory certifications to work in the biohazard industry.

Training & Certification:

Our crime scene cleanup professionals are trained and certified in Bloodborne Pathogens, Trauma Scene Management, and Odor Control. We specialize in trauma cleaning services for decomposed remains and unsanitary dwellings, including hoarding cleanups.

Law Enforcement Relationships:

Crime Scene Recovery has built an excellent rapport with law enforcement and insurance companies all over the Southeast. Brian's law enforcement experience ensures both practical and professional cooperation at every crime scene.

OSHA Bloodborne Pathogens Standard 29CFR1910.1030 Training:

Crime Scene Recovery trains all personnel under OSHA's Bloodborne Pathogens Standards. We understand the potentially harmful nature of bodily fluids at biohazard remediation sites. We diligently treat the area to prevent the spread of disease. CSR is the crime scene cleaner of choice, and we work hard to earn your trust.

Adenosine Triphosphate (ATP) Testing:

Crime Scene Recovery thoroughly removes potentially harmful bacteria and bodily fluids. After cleaning and disinfecting, we use ATP testing technology to ensure hospital-level disinfection standards.

Comprehensive Service Area:

Our service area spans North Carolina, South Carolina, Virginia, Georgia, and eastern Tennessee.
Call TODAY for professional, compassionate biohazard remediation.
Crime Scene Recovery Cares About the Survivors of Traumatic Events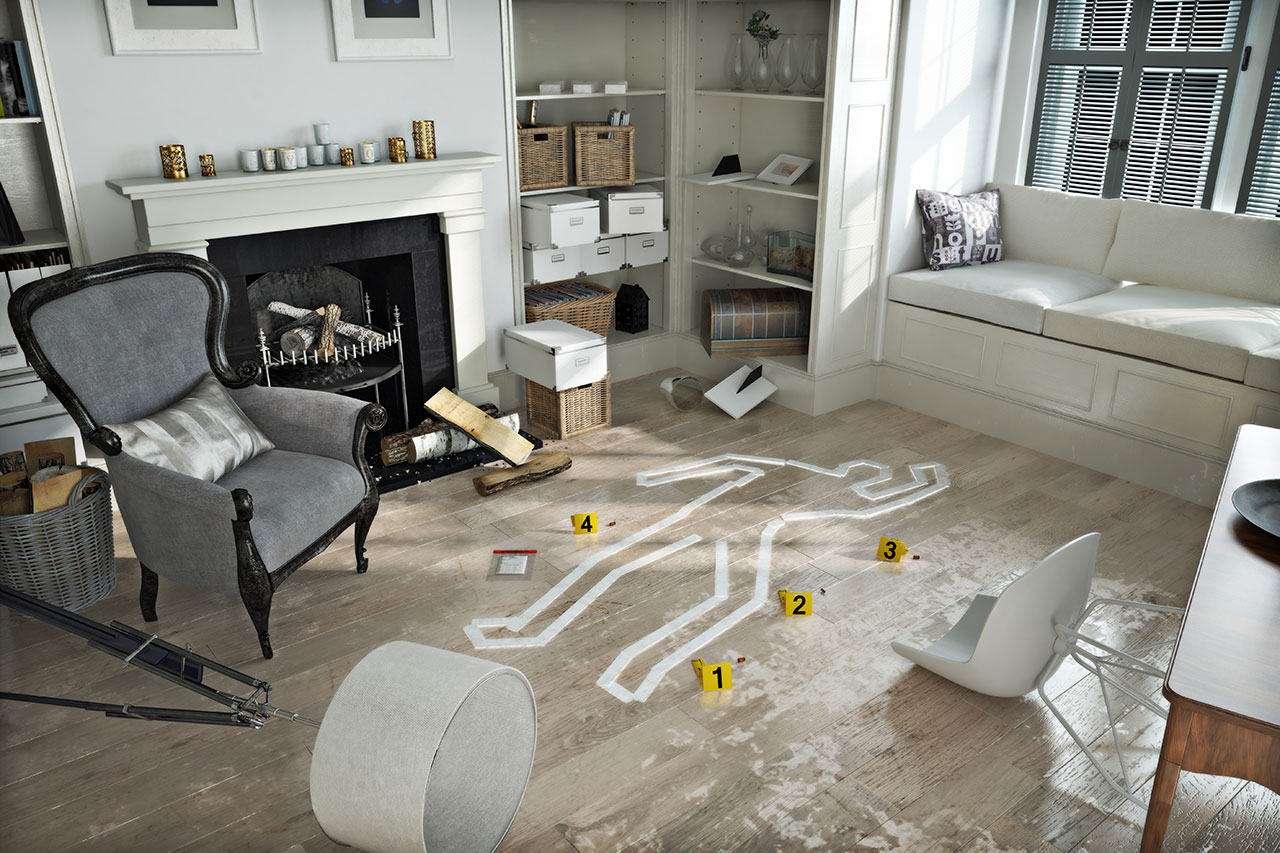 Proper Trauma Cleaning and Biohazard Remediation Matters
Biohazards and bodily fluids provide ideal environments for bacterial colonies to thrive. Left untreated, crime scenes containing biohazardous material can spread disease. And ineffective crime scene cleanup promotes false confidence that could lead to premature re-openings.
The last thing anyone wants to see after a traumatic event is for grieving families and communities to experience illness in the wake of tragedy. Improper trauma cleaning can also cause additional damage to property. You want to be sure that the company that cleans up crime scenes follows best practices regarding the use of equipment and cleaning agents.
Crime Scene Recovery provides complete biohazard remediation, including proper disinfection.
Compassion Is Critical to Crime Scene Cleanup
Traumatic events like homicides, suicides, accidents, and unattended deaths cause a shockwave of grief. This emotion ripples outward to individuals, families, and communities. Those grieving cannot shoulder the burden of cleanup. Nor do they have the expertise to do it effectively. They need a supportive, compassionate crime scene cleanup company to carry that load.
When you call for help, Crime Scene Recovery is there to answer your call.
You'll never reach an answering service or call center. And if you do get our voicemail, we will call you back right away. That's our promise to you. Plus, you will never be redirected to a call center when you call Crime Scene Recovery.
Our compassionate staff stands ready to assist 24/7, 365 days per year.
Your physical, mental, and emotional safety is uppermost in our minds because we understand what you're going through.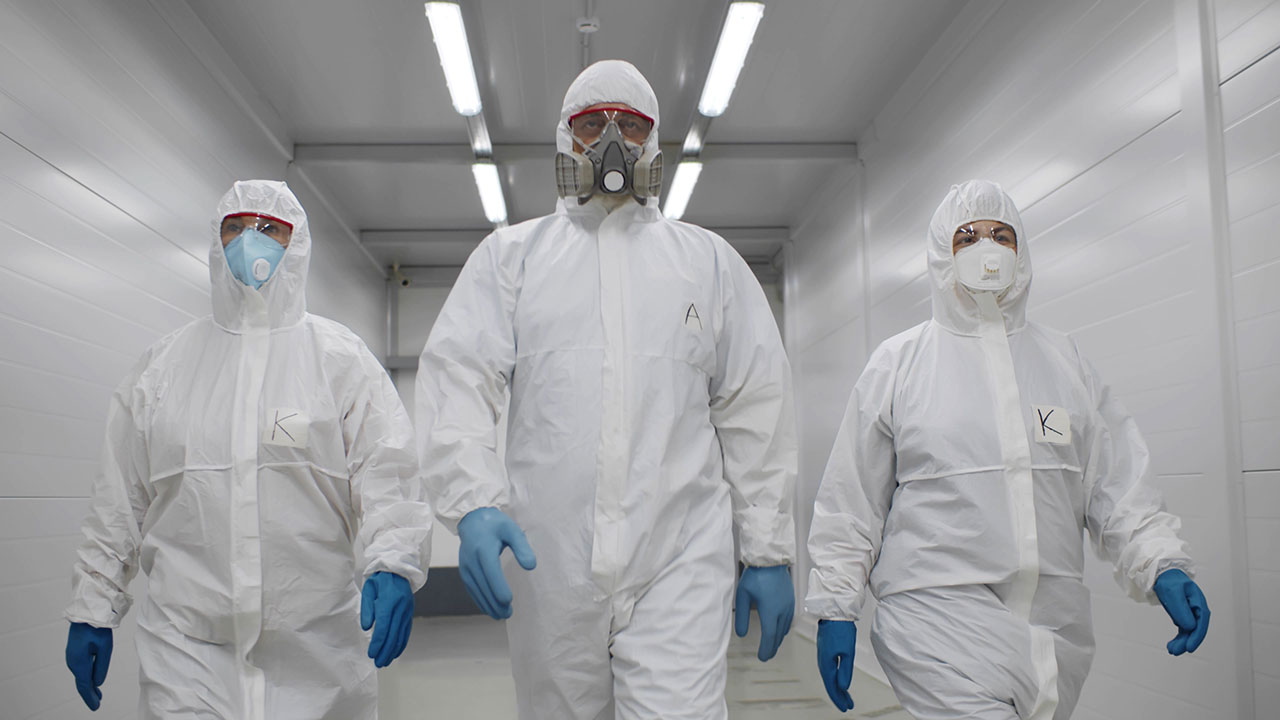 About Crime Scene Recovery and Founder, Brian Yarborough
Crime Scene Recovery (CSR) is the only certified crime scene cleaner and bio-recovery firm in the nation founded by a veteran crime scene investigator (CSI). Brian Yarborough served in both the United States Army in the Criminal Investigations department.
A professional and compassionate trauma cleaning and biohazard remediation provider, he worked 18 years in law enforcement, including as a CSI with the Guilford County Sheriff's Office in Greensboro, NC.
Trained in crime scene photography and blood spatter interpretation, Mr. Yarborough has served as a licensed private investigator, forensic consultant, and court-certified expert witness. He founded Crime Scene Recovery, LLC in 2003. With more than 2,000 CSI investigations under his belt, Brian understands the sensitive nature of these traumatic and devastating events.
That's why his phone never goes unanswered. When looking for a company that cleans up crime scenes, you need an immediate and caring response—and not an answering machine. Brian believes you matter. And if you do happen to get our voicemail message, you can expect a call back quickly.
Born and raised in Charlotte, NC, he is married with three children and six grandchildren. Brian holds a Bachelor of Arts degree in Political Science from Livingstone College, Salisbury, NC. He enjoys fishing, travel, and spending time with family and grandchildren.
Professional Detail and Caring from CSR
Yes, Crime Scene Recovery is your local biohazard remediation company that cleans up crime scenes. And we do it with meticulous attention to detail, eradicating the site of biohazards and dangerous pathogens.
We also understand that we have a more profound responsibility of empathy and support. Amid the chaos lies a family, a business, a community, or an individual grieving and in pain. So, we put your needs and your physical and emotional safety first and foremost.
Call Crime Scene Recovery NOW to manage your cleanup.
We'll be on site within 24 hours!
Crime Scene Recovery GUARANTEES Professionalism and Caring